Secure access to your photos
NO PRE-ORDERING AVAILABLE.
Welcome to All-Star Photo's online proof ordering portal! PLEASE READ - IMPORTANT TIMELINES POSTED BELOW + 2021 SCHEDULE
DAY 1: Picture Day, Your student should bring home their unique access code. This will allow you to view their photos WHEN they are ready. If your photos are not ready right now, this will sign you up for notifications, which LPOSD parents are already signed up for.
DAY 10: Friday of the week after picture day, Your student's photos should be ready to view. You will receive an email from All-Star Photo with a direct link to your photos. You can view and order online.
DAY 18: Friday of the next week, The free shipping coupon expires. This is the deadline for all orders that will be delivered to the school in one batch.
DAY 30 or so: Picture packages delivered to the school. If you place an order after the free shipping coupon deadline, your order will be shipped direct to home for $6.
A helpful video is below. Thank you!
PICTURE DAY SCHOOL PHOTOS READY ORDER DEADLINE
9/16 CFHS 9/26 10/8
9/21 LPOHS 10/1 10/8
9/22-23 SHS 10/15 10/22
9/24 HOPE 10/1 10/8
9/27-28 WASH 10/8 10/15
9/29 SAGLE 10/8 10/15
10/5-6 SMS 10/15 10/22
10/11 SOUTHSIDE 10/22 10/29
10/12-13 KOOTENAI 10/22 10/29
10/19-21 F/S 10/29 11/5
10/26 NORTHSIDE 11/5 11/12
Ordering your children's photos online is easy now!
How does it work? Just enter your personal access code from your access card or your proof card. Then, search in the album for the photos that you like best and choose how you want to order them. Simple!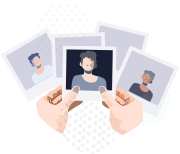 More photos
Choose from all photos taken during the photo shoot instead of only one! The choice is yours!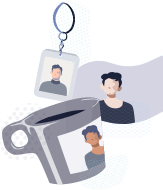 More products
Prints, mounts, downloads, gifts, and a lot more...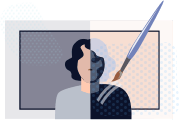 Photo effects
Personalise your photos! Black and white, sepia and more